Wedding Photographer Berlin Germany
Wedding Photos and Wedding Videos in Berlin
hochzeitslicht is a creative team of destination wedding photographers and wedding videographers from Berlin, Germany. Our modern, yet, timeless, authentic and fashion-inspired wedding pictures are created according to the style and wishes of the respective couple. We specialise in emotional wedding photography and moving wedding videos, documenting the whole day. We mainly photograph and film weddings in Berlin and Brandenburg but we have worked as far afield as India and the Seychelles.
We love photographing international weddings. All our photographers speak English and you can rest assured that we will be able to capture beautiful images no matter where you and your guests come from. Check out our English-language blogs H E R E.
Booking a Wedding Photographer in Berlin
Whether you are tying the knot in Berlin and Brandenburg or somewhere else across the globe, we would love to get to know more about you and your wedding. Get in touch!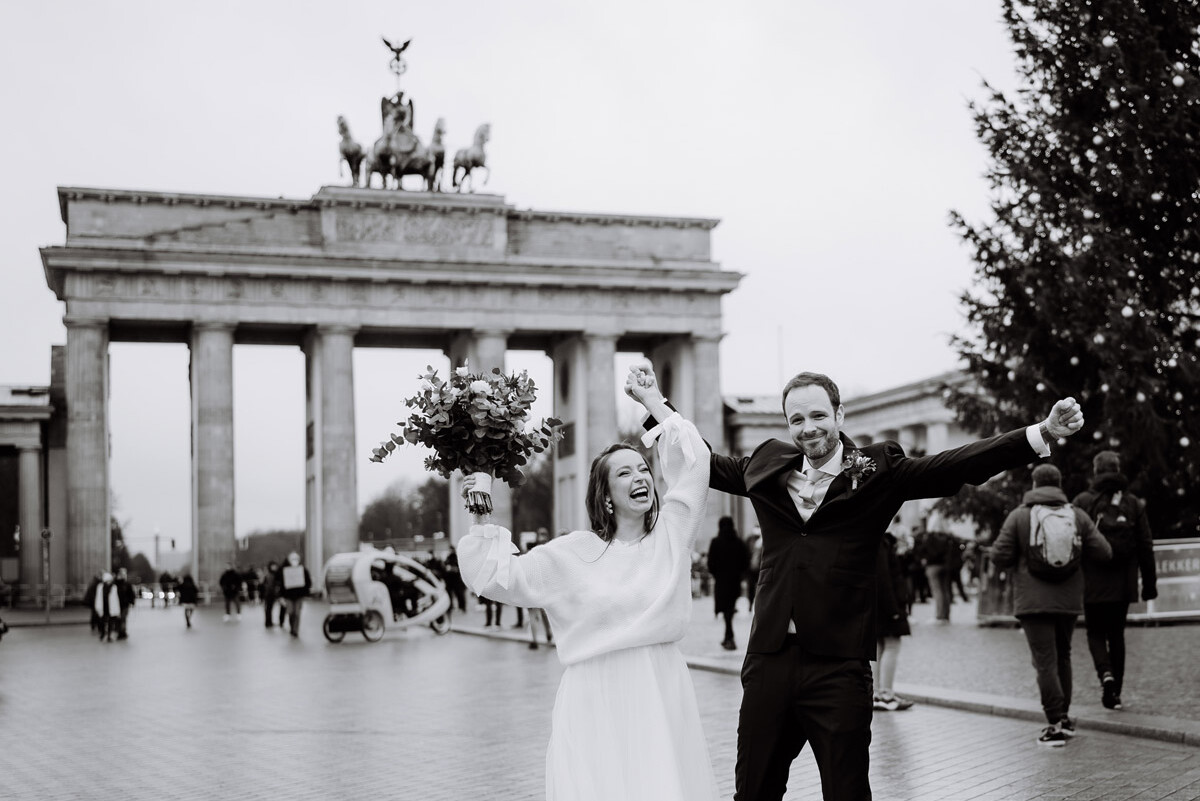 The smile on his face when he sees her in her wedding dress for the first time. The tears of joy in her eyes when she says "YES!" to the love of her life. It is these magical moments that make your wedding day so special. Capturing the magic of your day is our mission as a wedding photographer in Berlin. Knowing that you can experience this magic all over again when you look at your photos or your wedding video is our biggest joy. We love to tell stories with our pictures and we cannot wait to tell yours!